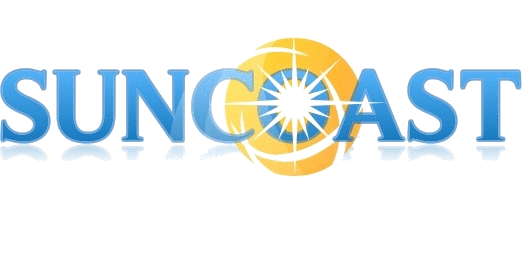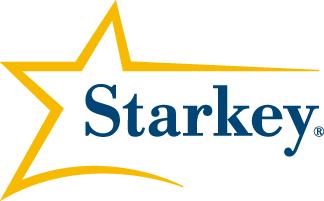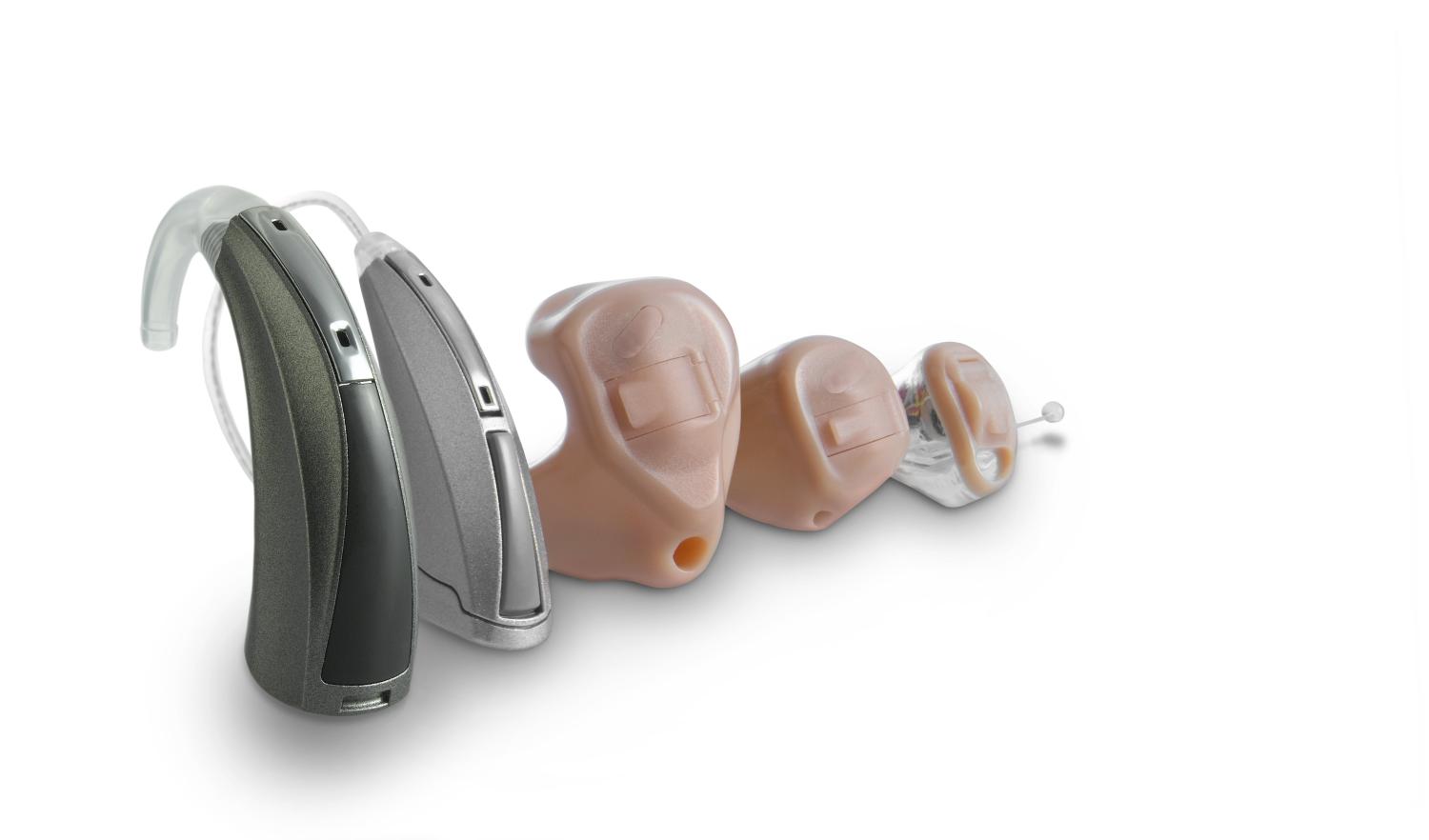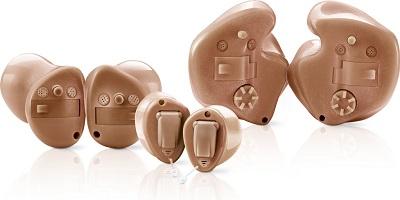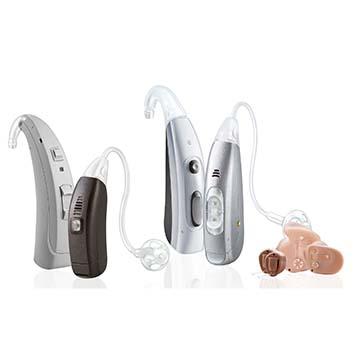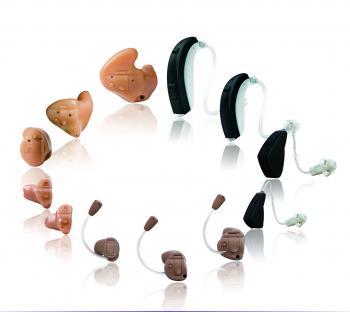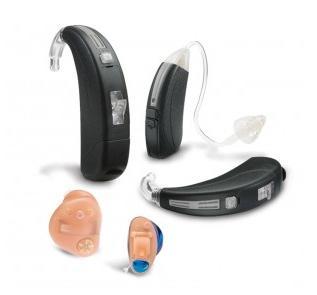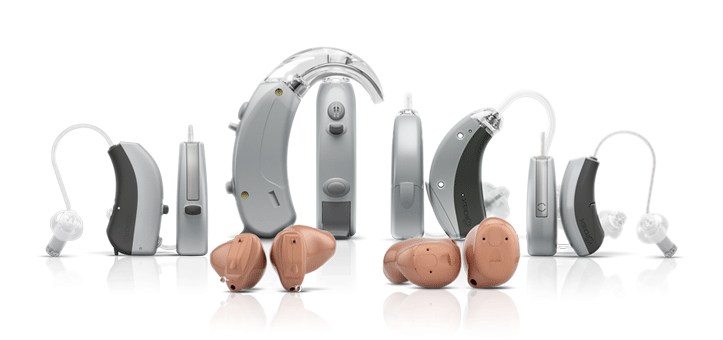 Suncoast Laboratories launched with a goal of helping people to be self-reliant. Our goal is simple. We design, develop and manufacture the most advanced digital hearing aids available today, programmed for and delivered directly to people.

Every day, satisfied customers confirm our belief that hearing aids improve the quality of our lives. Empower yourself and your hearing with help from Suncoast Laboratories.
We are continuously introducing new innovative programs, leading edge technology and superior service. Suncoast Laboratories is committed to offering the best that today's innovation in hearing aid technology has to offer. We manufacture our own line of hearing aids to the highest standards.
Quality Products since 2001 BBB Accredited Business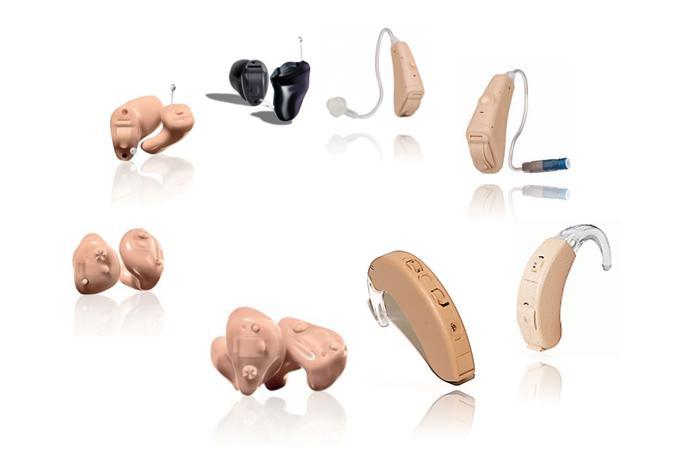 What hearing aid is right for you?
Many types of hearing aids exist. So which is best for you? Find out what to consider when choosing a hearing aid.
All hearing aids contain the same parts to carry sound from the environment into your ear. However, hearing aids do come in a number of styles, which differ in size and the way they're placed in your ear. Some are small enough to fit inside your ear canal, making them almost invisible. Others fit partially in your ear canal. Generally, the smaller a hearing aid is, the less powerful it is, the shorter its battery life and the more it'll cost.
Hearing aid styles
Completely in the Canal (CIC)
Completely-in-the-canal hearing aids are molded to fit inside your ear canal and can improve mild to moderate hearing loss in adults.
Is the least noticeable in the ear
Is less likely to pick up wind noise because the ear protects the instrument
Is easy to use with the telephone in most cases
Uses smaller batteries, which typically don't last as long as larger batteries
Doesn't contain extra features, such as volume control or directional microphones
In the Canal (ITC)
An in-the-canal hearing aid is custom molded and fits partly in the ear canal, but not as deeply as the completely-in-the-canal aid. This hearing aid can improve mild to moderate hearing loss in adults.
Is less visible in the ear
Is easy to use with the telephone
Includes features that won't fit on completely-in-the-canal aids, but the small size can make the features difficult to adjust
May not fit well in smaller ears
Half-shell (HS)
A smaller version of the in-the-canal hearing aid, the half-shell is custom molded and fills the lower portion of the bowl-shaped area of your outer ear. This style is appropriate for mild to moderately severe hearing loss.
Is bigger than an in-the-canal hearing aid
Is a little easier to handle than are the smaller hearing aids
Includes additional features, such as directional microphones and volume control
Fits most ears
In the Ear (Full-shell)
An in-the-ear (full-shell) hearing aid is custom made and fills most of the bowl-shaped area of your outer ear. This style is helpful for people with mild to severe hearing loss.

Is more visible to others
May pick up wind noise
Contains helpful features, such as volume control, that are easier to adjust
Is generally easier to insert into the ear
Uses larger batteries, which typically last longer and are easier to handle
Behind the Ear (BTE)
Behind-the-ear hearing aids hook over the top of your ear and rest behind the ear. The hearing aid picks up sound, amplifies it and carries the amplified sound to an ear mold that fits inside your ear canal. This type of aid is appropriate for almost all types of hearing loss and for people of all ages.
Is the largest, most visible type of hearing aid, though some new versions are smaller, streamlined and barely visible
Is capable of more amplification than are other hearing aid styles
Open Fit (OTE)
These are usually very small behind-the-ear-style devices, although larger behind-the-ear devices can be modified for a more "open" fit. Sound travels from the instrument through a small tube or wire to a tiny dome or speaker in the ear canal. These aids leave the ear canal open, so they're best for mild to moderate high-frequency losses where low-frequency hearing is still normal or near normal.
Is less visible
Doesn't plug the ear like the small in-the-canal hearing aids do
May use very small batteries
Often lacks manual adjustments due to the small size
Receiver In The Canal (RIC)
Receiver-in-the-canal (RIC) devices are designed to widden the distance between microphone and receiver, thereby lessening feeback. But only the Virtue RIC comes with best -in-class Active Feedback Intercept (AFI), the industry's top rated feedback canceller.
Offers a discreet open-fit solution
Appropriate for mild to moderate hearing loss
Micro-thin tubing and small Nfusion technology.